hi there
i was happy to realize that we have a new Star Trek series now and it looks promising, beside the beautyful women
(yes, it is Sonequa Martin-Green from "the walking dead"
)
ok, riding with a jetpack through debris field and without big fat armor and/or shields is a stupid idea, in my humble opinion. but it looks great, especially with a binary solar system in the background.
but, the Klingons, really? are they serious? WHAT THE HECK THEY'VE DONE?!?!
for all non-trekkies here, this is how Klingons looked like in the original series:


in Next Generation and the related series (DS9, Voyager, even Enterprise), they evolved to: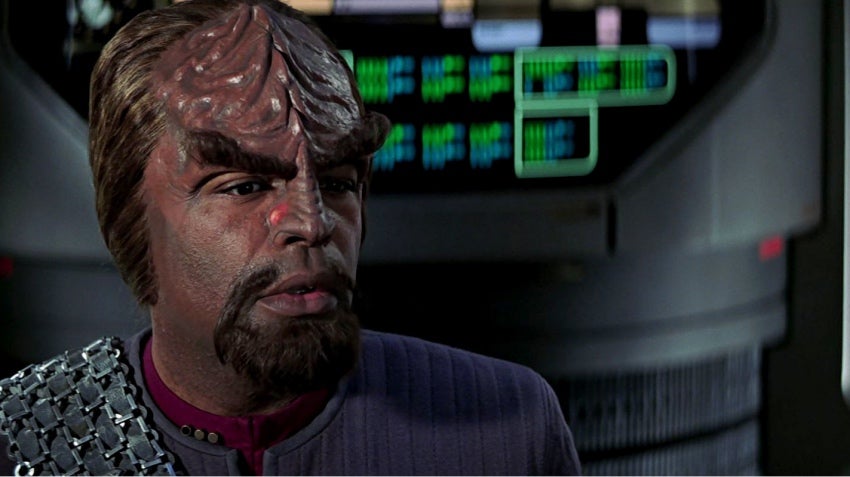 i can live with that. no, i even liked that. and when u think about the moment, when Worf had to explain this transformation in my favourite DS9-episode "Do you know Tribbles?", that was really funny
but what the hell is this:
?
well, according to their behaviour, talkings and fightings, they are still cool, without doubts. but was it really neccessary to create a complete new masquerade? i wonder if Dax would have married Worf, if he looked like this ... hmmm ... Dax is somehow crazy, so probably yes
as i have read anywhere one episode of this series costs about 8 million dollars. they could have saved so much money, without this stupid changes ...
ok, one other cool thing about the new Klingons is their space suit:
and yes, their space ships ... i would like to have one ...